It's official. Scout Books is now a certified B Corp!
We are proud to be Portland's first Custom Notebook Brand to join the ranks of Patagonia, Etsy, New Seasons Market, Seventh Generation, and more than 2000 other Certified B Corps worldwide who are working hard to use their business as a force for good.
B Corporations meet the highest standards of overall social and environmental performance, transparency, and accountability, and aspire to use the power of business to solve social and environmental problems.
The Scout Books team worked hard for this certification to become a reality. It took us more than 18 months to complete the assessment process. We invested a sizable amount of time and energy from our operations team's schedule, particularly our Sustainability Director's schedule. We poured our heart and soul into taking an honest look at how we do things, how we could do them better now, and how we could improve in the future. We established better policies, documented our processes more completely, and made clearer our commitments to our staff, our communities, our customers, and to our manufacturing methods. We changed, for the better, which is why we decided to apply for B Corp Certification.
We want to be a better business. And we want to have a tangible way to measure how much impact we make as we attempt to operate in as ethical a manner as possible. B Corp Certification provides that and much more.
B Corp is to business what fair trade certification is to coffee, USDA organic certification is to milk, or LEED certification is for green buildings. It's a way to assign a number to all the efforts that a business does. It's also an amazing way to create a community of like-minded businesses who want more out of their efforts than just financial gain.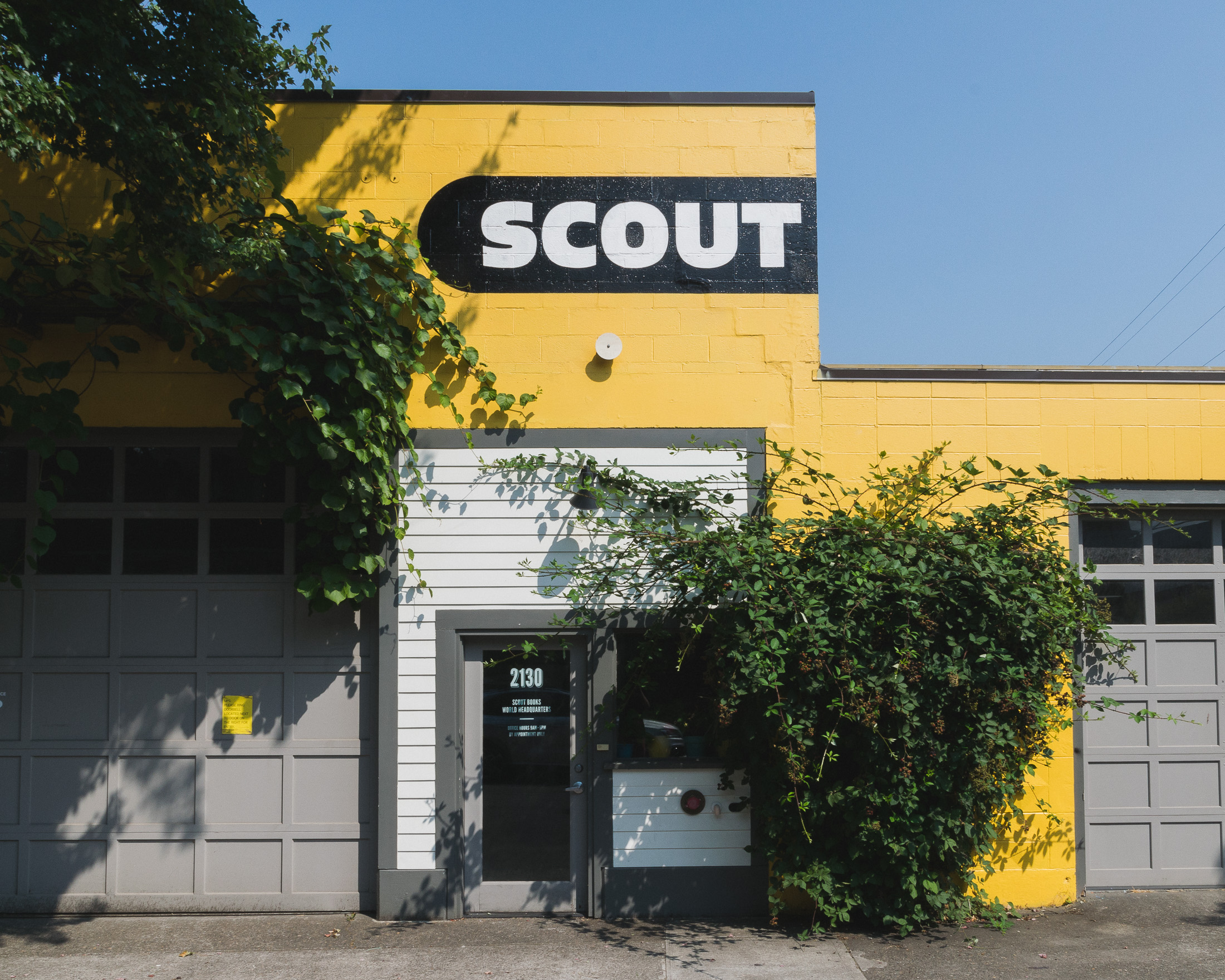 The B Impact assessment (BIA) is the self-evaluation that evaluates a business' practices in five areas: Environment, Workers, Customers, Community and Governance. There are hundreds of questions, and all answers must be well documented. We needed 80 points out of 200. After completing the BIA and following up with a phone interview with the staff at B Lab, we ultimately scored 101.7. We were elated! You can check out our B Impact Report here.
We've created a mission statement as part of this process:
At Scout Books, we are dedicated to making the world a better place, one book at a time. We work with integrity and creativity to provide lasting value to our customers and stakeholders. We pledge to make the highest quality products, while operating our business in an environmentally and socially responsible manner, balancing our considerations between people, planet and profit.
We also established the following five core values:
Be Open. Kindness Counts. Bring It. More Magic. And Make it Better.
As the co-founder and CEO, I wanted Scout Books to become a B Corp for three simple reasons.
I wanted our time to mean more.

I wanted to be part of the solution for our planet's challenges.

I wanted mentorship and inspiration.
Since I'm a business owner and entrepreneur, most of my waking hours are dedicated to helping my business evolve. I'm often working when I'm eating, I'm often working when I'm with my family. I lose sleep over work. I sacrifice personal time for my work. I'm not saying this is ideal, but it's very much the truth. More often than anything else over the past fifteen years, my husband (who's also a founder of Scout Books) and I have been working on some element of moving our business forward.
We've been working hard to create and sustain the vision that provides meaningful employment for 16 people, offers long-term value to our customers, and creates beauty from paper, ink and ideas.
From the beginning, we've considered the environmental impact of our work, and sought to be a good employer and trusted member of our local community. But, it wasn't always clear how well we were actually doing, or what steps we could take to become even better.
I was ready for a change.
This desire for our business to have a greater impact culminated in 2015 after attending the SXSW Eco conference in Austin, Texas. I heard many talks that weekend about net positivity, technology, the environment, biomimicry and design. But the talk that stuck with me the most was one by Method, a B Corp. A representative from Method spoke about their process to build their very first soap factory from the ground up in South Chicago. The entire design process for this huge endeavor was informed by their commitments as a B Corp, and it was so inspiring to me. After that event, I decided that I would like to apply for B Corp Certification, and we began the process in early 2016.
I love what we do at Scout Books, I always have. But after 15 years of building a business, and in the face of climate change and increasing global inequity, I want our work to mean more and do more good. I'm forever thankful that the B Corp community can help us chart a course to do just that.
Laura Whipple
CEO / Co-Founder of Scout Books
Originally published on August 31, 2017