Scout Books is a Certified B Corporation and proud of it! Along with over 3,700 businesses around the world, we're committed to using business as a force for good and being better for our employees, our customers, our community, and the environment. 
We love celebrating B Corps, so we're sharing a few Custom Scout Books projects and the amazing companies behind them!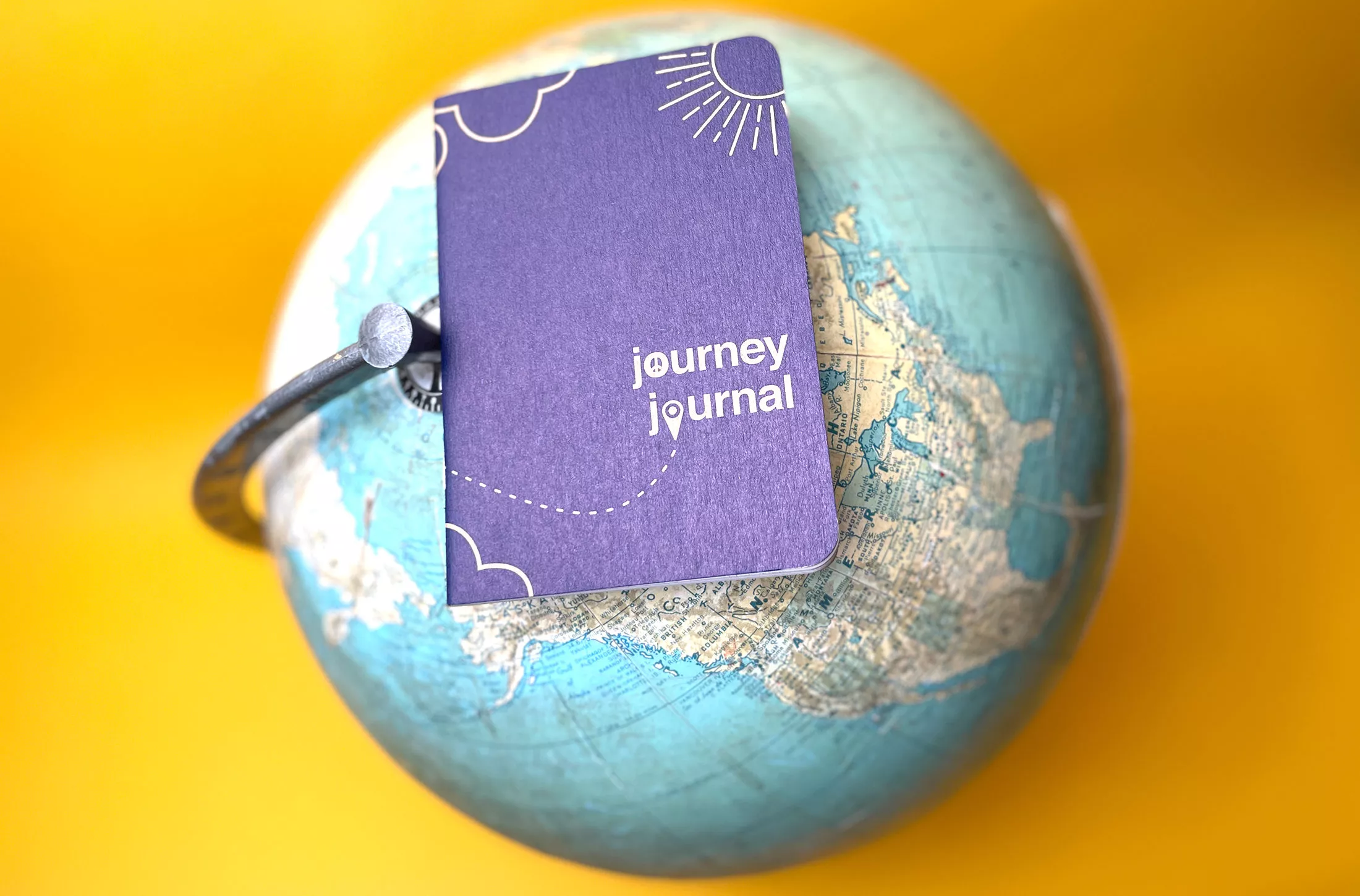 Wanderwell
Wanderwell is an international insurance agency with a focus on travel insurance, international health insurance, and employee benefits. They aim to transform access to comprehensive insurance plans and services for the experience economy and the triple-bottom-line economy. Wanderwell is a proud Certified B Corp, an engaged business member of 1% for the Planet, and aims to donate 5%+ of annual revenue to established nonprofits focused on social impact, environmental stewardship, and regenerative travel. With Wanderwell…you're good!
In early 2020, they looked to Scout Books to help create a pocket travel diary, filled with introspective prompts, inspiring quotes about travel, and reminders of how to be a responsible, accountable global citizen – leaving the destinations you visit in better shape than they were when you arrived there. The journey journal was given to over 1000 customers and supporters, and the book debuted at a Dave Matthews & Tim Reynolds concert vacation in the Riviera Maya.
Being a Certified B Corp is central to their company culture and identity. Being transparent and accountable to all stakeholders in our industry and daily operations keeps them connected to others; their customers, their partners, and their communities – which makes every day invigorating. This collaboration with Scout Books exemplifies the creativity, work, and impact that B Corps can make together.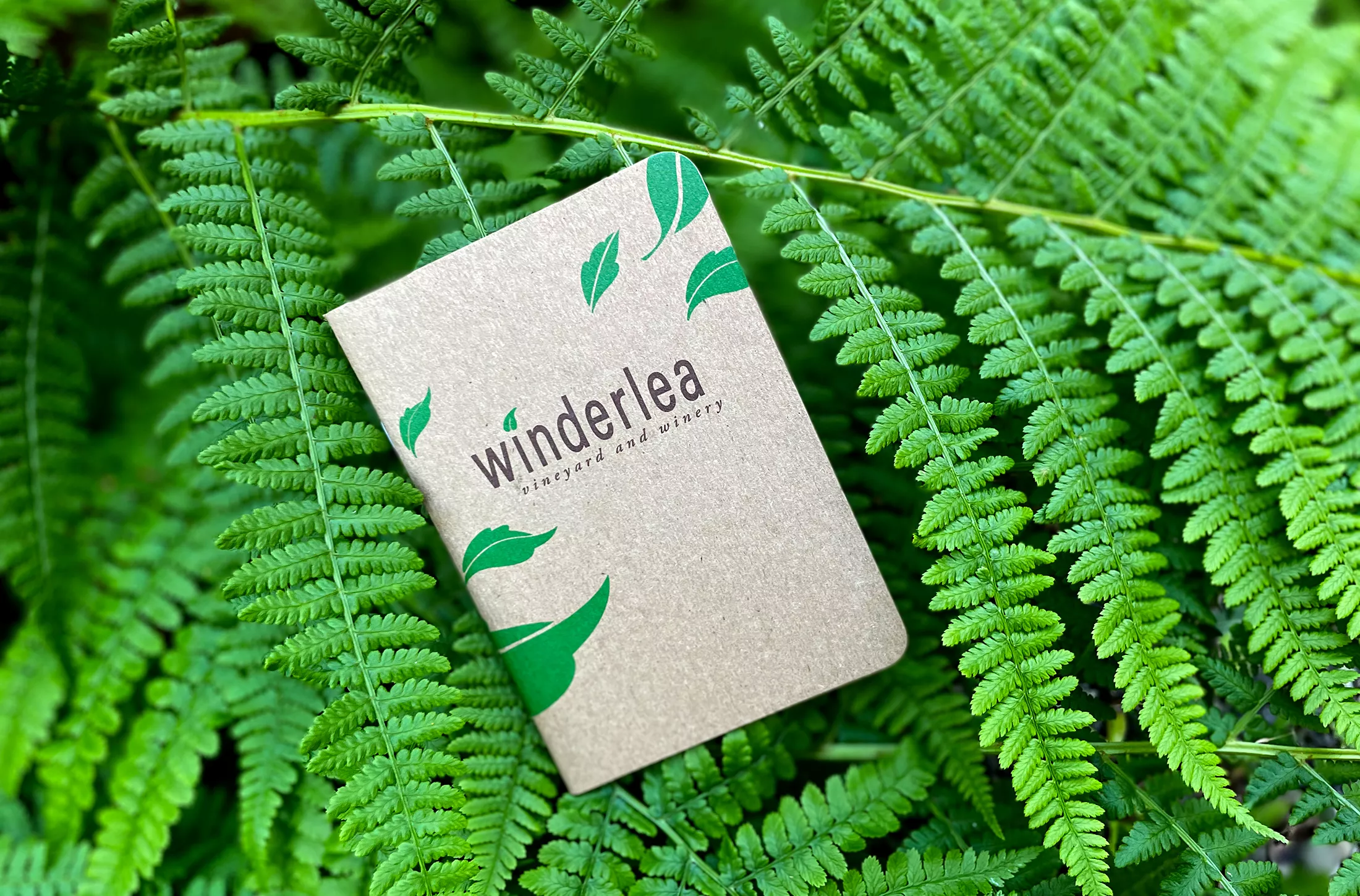 Winderlea Vineyard and Winery
Winderlea is a boutique winery specializing in the limited production of Pinot noir and Chardonnay from Oregon. Crafting elegant, sensuous, and age-worthy wines for those who view the pairing of wine and food essential to their lifestyle and well-being is what Winderlea is all about. Our focus is on making small lots of Pinot noir and Chardonnay that show the best characteristics of each vineyard. Handcrafted with minimal intervention and the modest use of new French oak barrels, our food-friendly wines are classic in style. 
Winderlea looks at everything through the lens of the B Corp slogan: "People Using Business as a Force for Good."  They think about how decisions affect our staff,  make efforts to reduce their carbon footprint, protect their growers, and they continue to work toward greater diversity.  Perhaps the best part of being a B Corp is that they are part of a community of like-minded businesses who share their best ideas.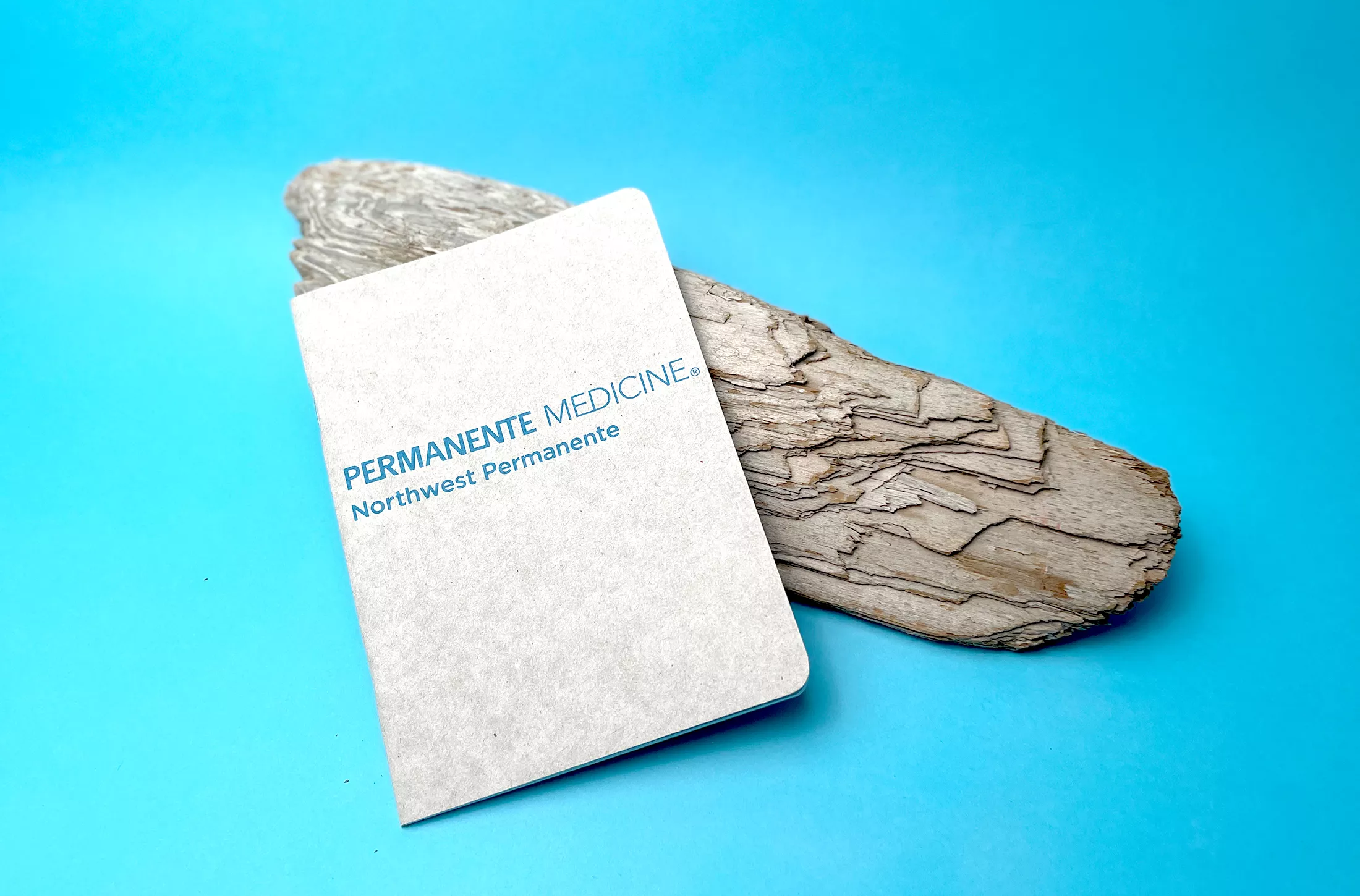 Northwest Permanente
Northwest Permanente is a physician-led, multispecialty group practice that provides care to 600,000+ Kaiser Permanente members in the PNW. They are proud to be the first major medical group in the world to attain B Corp certification. Becoming a B Corp just made sense to them, as they've been a values-based company that has shown up in their communities as a force for good since their founding. They've used Scout Books at several internal professional development opportunities such as our NWP Board of Directors' Learning Lab, their inaugural NWP Women in Medicine conference, and their CPR for Your Career course, which gives physicians the mechanisms to cope with the causes of physician burnout and helps them to have better wellbeing in their practice. 
Fireclay Tile
Fireclay Tile was founded in 1986 with a mission to make beautiful tile for people, the way they want it, when they want it. Today Fireclay is proud to be the only vertically integrated, direct-to-customer tile manufacturer whose strength lies just as much in service as in making tile. With a firm belief that there is nothing more sustainable than good design, Fireclay has chosen to devote its work to making durable products that will retain their beauty for years to come. A long-standing dedication to reducing waste and maximizing efficiency has led the company to make the majority of its products at its Northern California factory where they are able to leverage time-honored techniques with modern technology.
They make it their business to do good. As a certified B Corporation, they're part of a global movement to redefine success in business. By balancing profit with purpose, they seek to achieve higher standards of social and environmental performance, transparency, and accountability.
Brooks Wine
Brooks, a winery in the Willamette Valley, is renowned for its Riesling, Pinot Noir, and aromatic white wines. Brooks has spent years honing their craft to make wines that are reflective of the region's unique terroir. Brooks is the living legacy of Jimi Brooks. In ways big and small, they continue to embrace his strong commitment to biodynamic farming, his gentle approach to winemaking, and his excitement for the Willamette Valley. They are a 1% For the Planet member, B Corp, and Demeter certified biodynamic. 
Everything they do at Brooks leads to this: consistently offering age-worthy wines that represent the best of their vineyards, their people, and their practices. It's easy to talk about making a difference, but at Brooks, they've set out to make the world a little bit better each day.