Our fair city is filled with creative energy year-round, but we love seeing the way the community comes out to celebrate that creativity during Design Week Portland. It's an epic week filled with studio open houses, workshops, talks, and parties. This year, Design Week Portland is headquartered at Ecotrust's Redd on Salmon – conveniently located a few blocks north of our shop!
Saturday + Sunday
We'll kick off our week there with the launch of a design concept from Untitled Studio for the Green Loop on Sunday, April 23rd. This new pedestrian and bike loop will connect Portland's quadrants, with a focus on minimizing our citywide carbon footprint. We collaborated with the team at Untitled Studio on a custom Scout Book that shares their process and concepts. Pick one up at the exhibition at HQ, or in your goodie bag for the Main Stage talks.
Also on Sunday, we'll swing by the Letterpress Fair, organized by the Portland Printers Alliance, of which our press operators Daniela Reagan and Ben Charbonneau are board members. Check out live demos, pick up pieces from local printers, and be SURE to catch the streamroller printing.
Tuesday
On Tuesday, our co-founder Laura Whipple will be sharing her wisdom on design as activism at The Creative Resistance, a panel organized by our friends at Visible.
We're thrilled that WeMake is bringing Los Angeles illustrator Tuesday Bassen to town for a sketchXchange at the Portland Art Museum, moderated by Lisa Congdon. We teamed up with them to make a limited edition collaboration – grab yours at the event!
Thursday
On Thursday, we're partnering with Business for a Better Portland to celebrate the launch of We The People Are Powerful!, a pocket-sized visual guide to civic engagement. The guide was developed and designed by the Scout Books Equity Alliance, a new initiative by our team.

Friday
We'll start the day bright and early at CreativeMornings, where our neighbor Jami Curl, founder of Quin Candy, will be talking about the magic of candy and storytelling.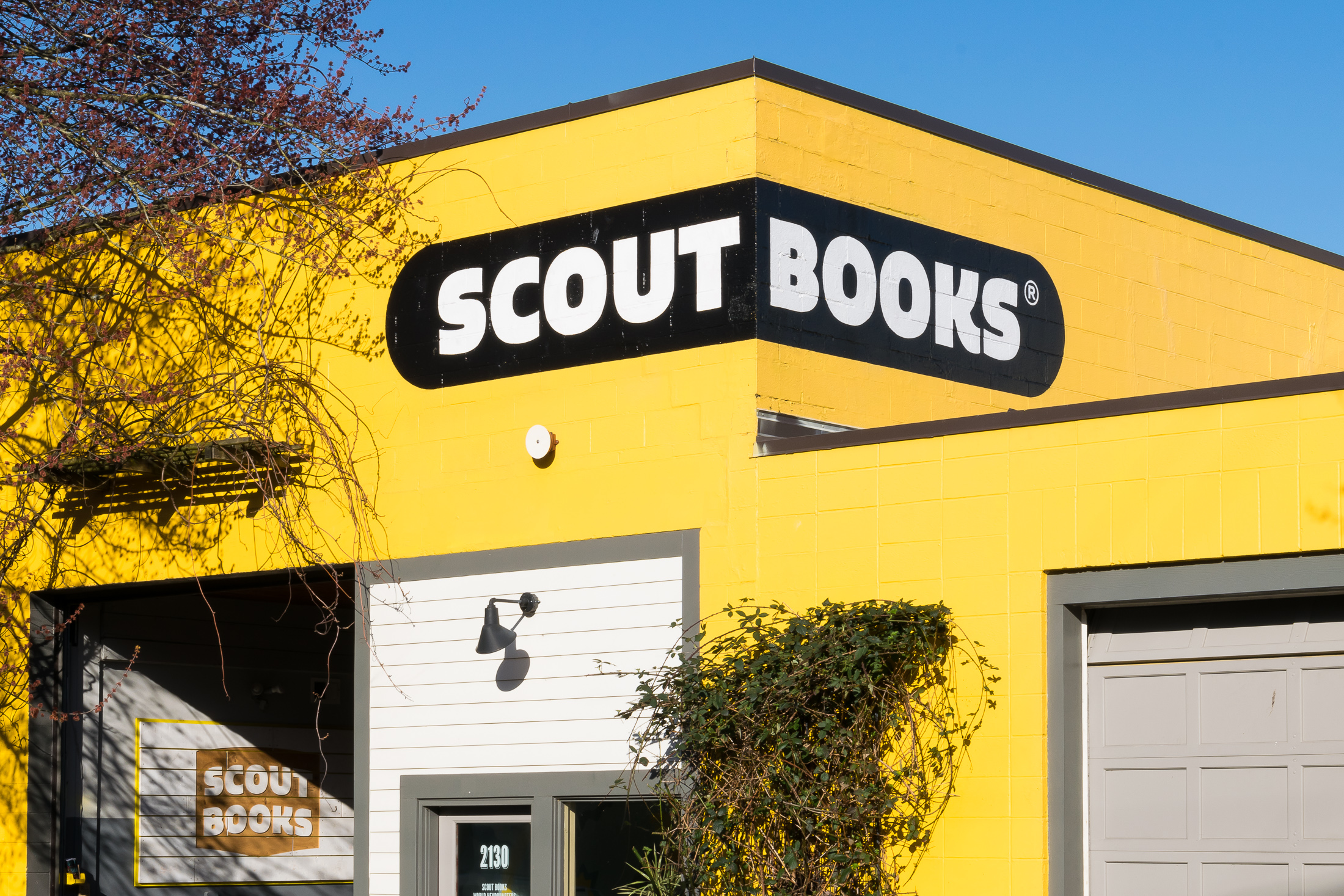 To wrap up the week, we hope you'll join us for an open house at our shop! We'll be opening our doors to visitors from 4 to 7 p.m. and have shop demos, snacks and beverages, and a fully stocked drawing station with the help of our friends at Sakura, so be sure to swing on by.
We'll also be sharing photos and info from all the events we're attending on Instagram and Twitter, join us there to stay in the loop for all the action!