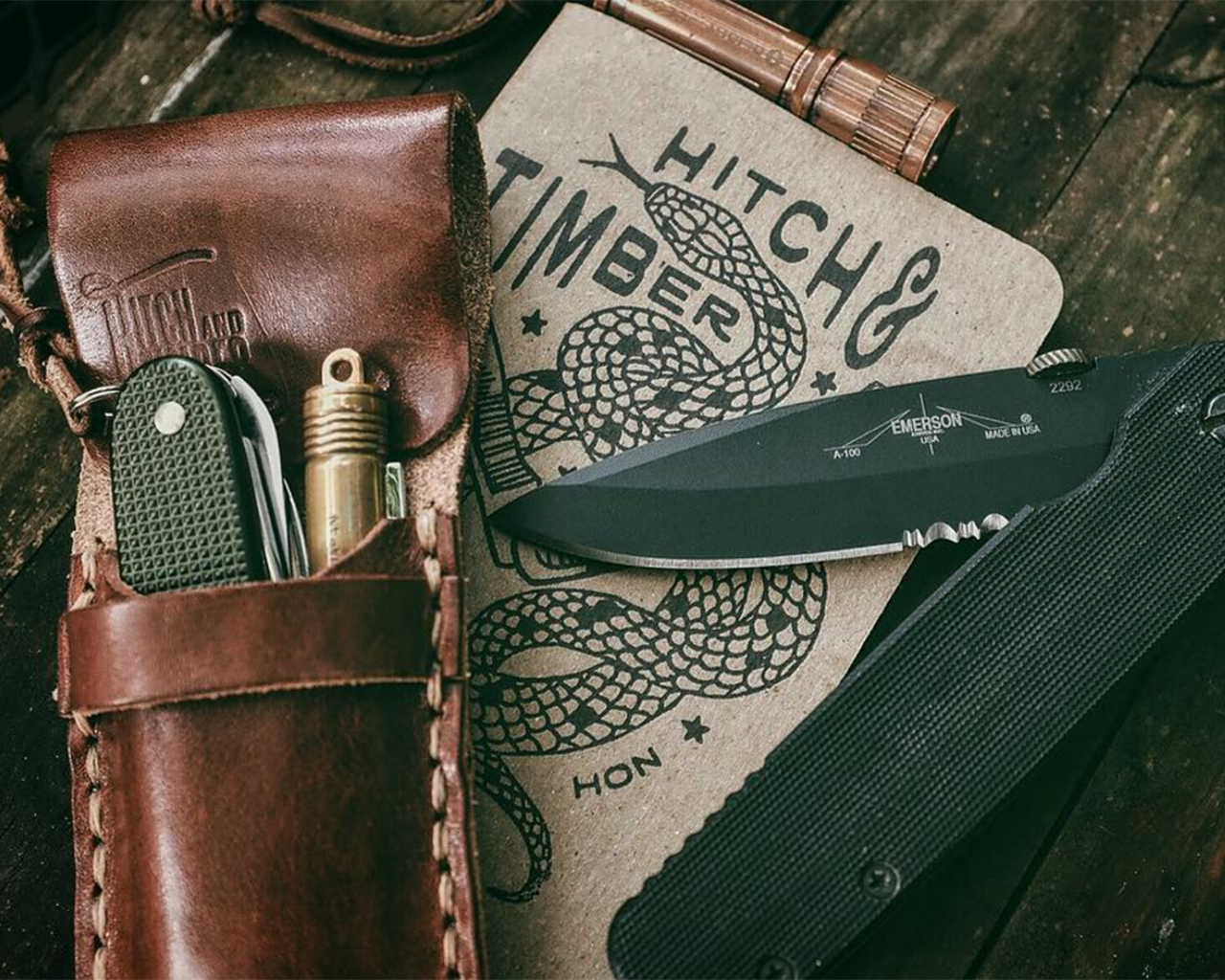 Whether you're an artist, writer, or just want something beautiful to write your to-do list in, customizing a DIY notebook is one of the best ways to bring your own personality to your creations. DIYs are one of our most popular products, and our customers do some truly amazing things with them, using everything from hand drawn illustrations to screenprinting. We're especially stoked on DIYs right now because we just launched our Rainbow Staple 50 Pack, as well as gold staples now being available on DIYs, giving you even more ways to customize your notebooks. To celebrate this, we rounded up some of our top picks of DIY Scout Books from our customers to share with you for inspiration!
One of our favorite artists using DIYs is Fin Lee of Lost Boy Illustrations. She's been making amazing Scout Books for quite some time, and we adore her work. Take a look at this beautiful cover she created using a DIY:
Her illustrations on the interior are just as incredible. We're hooked on her Instagram feed, where she shares her latest work across all mediums, and love seeing Scout Books pop up when she shares a new sketch!
Along with awesome pins, original art pieces, Fin sells her custom notebooks on her website. Fin also worked on the costumes for Lady GaGa's dancers for the 2016 Grammy Awards, and regularly exhibits her art in LA, her hometown, as well as other gallerys across the country. We're big fans of Fin's work and can't wait to see what she'll come up with next!
Sarah Day is an illustrator who creates one-of-a-kind works of art with her DIYs. We love her work so much that we dedicated an entire blog post to her work here.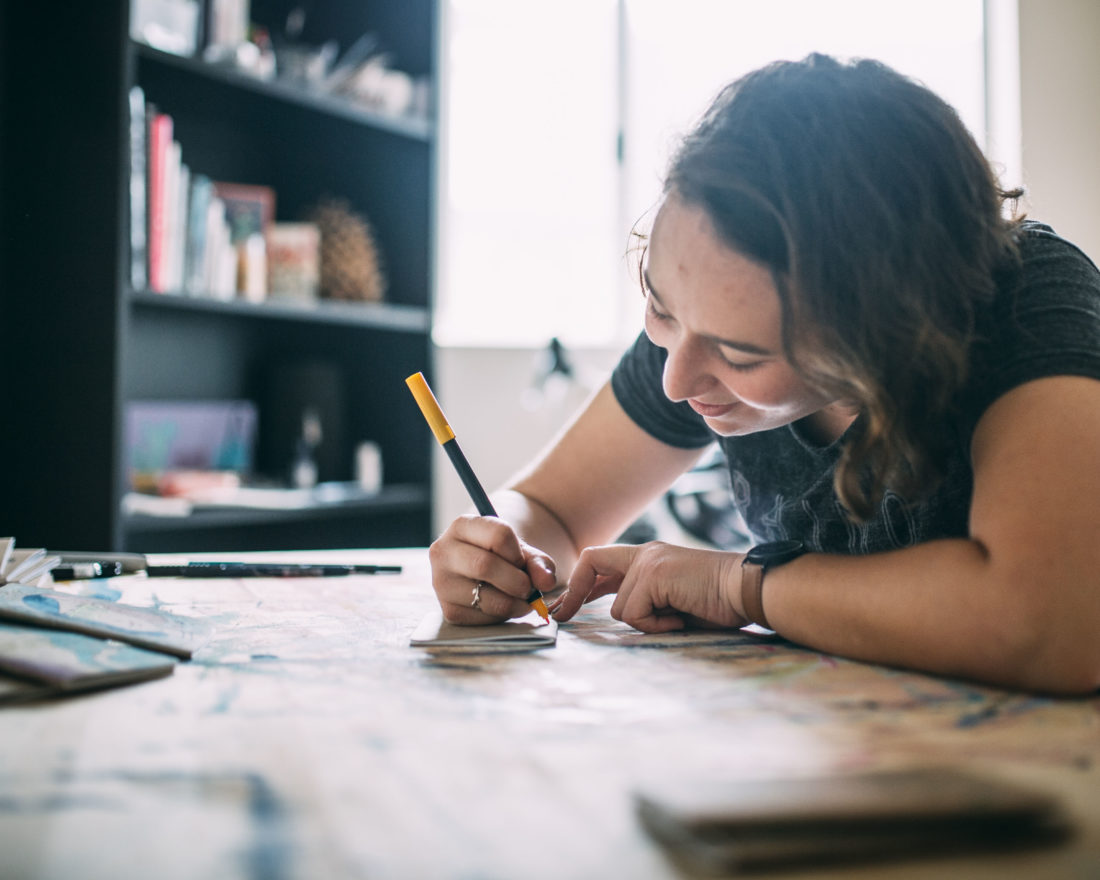 Sarah works with a variety of mediums to create her notebooks, including acrylic paints, brush pens, Prismacolor pencils, and even Sakura Gelly Roll pens. The mix of colors and textures she's able to create with these tools is fantastic!
In our talk with her, Sarah spoke about using art to aid recovery from an illness. "Art became a refuge from pain and sickness, a way to tell my stories and connect with others." We are certainly glad that Sarah has shared her amazing work with us!
Another fantastic artist who puts DIY notebooks to great use is Lisa Goodman of the Messy Bed Studio. Lisa describes herself on her Instagram page as an "artist, illustrator, serial collector, cloud watcher, avid reader, mom of 3 + 1 furry dog, dreaming of the ocean" and you can certainly see all of those influences in her work.
Lisa creates notebooks like those one above to sell on her website and through her Etsy store. We also loved the Halloween notebook she created. What a treat! Lisa uses handcarved stamps with black ink to create the print, and calls attention to the handmade quality on her site, saying "there will be charming variations in the printing, making your notebook similar but unique!" We love the attitude and the books!
Hitch and Timber is a brand rethinking the way we carry things. Hitch and Timber strives to "create unique and practical solutions for everyday carry. The products we make are the results of years of brainstorming and fine tuning through personal use." We designed our pocket notebook to be just that–pocketable–and perfect for carrying for everyday notes. Needless to say, we love the ethos of Hitch and Timber and how well our products match up with theirs.
They've got an incredible line of notebook caddies that fit Scout Books like a glove. It's a super stylish way to sport your notebook, and has pockets for a pen or pencil as well as a small pocket knife, so it's also quite practical. Hitch and Timber works hard to pick domestic sources with American tanneries, craftsmen, and domestic manufacturers like us to ensure that their customers are getting the highest quality product. They stamp their DIY Scout Books with their signature Hitch & Timber snake stamp that meshes perfectly with their rugged branding. We love seeing our books used in their amazing photos on their Instagram feed, and are proud to work with another American brand that prioritizes quality so highly.
Emma Freeman is a an artist, designer, printmaker, illustrator, and a whole lot more. She has loads of fantastic work on her website and on her Instagram, and we love how she has incorporated DIYs into her line of hand drawn pocket journals. With her bold, vibrant colors and awesome use of white gel ink, these journals really pop.
On her website, Emma describes how her art and design work grew out of her photography business:
"My path to embracing myself as an artist has been messy and complicated. When I was a kid I declared that I wasn't an artist because I couldn't draw a perfect tree and that version of myself stuck with me until a couple of years ago. I was eight years into running a successful photography business focusing on making others feel happy, beautiful and seen and I started to notice a pattern; that my art would bubble up out of me unexpectedly, like I was a turtle peeking out of my shell. It happened enough times that I had to start paying attention."
You can see her creativity bursting at the seams by the diversity of her work, from the unique covers she creates with DIYs to her sun prints. We're so glad to be able to provide her some of the tools to put her work into the world!
We hope you liked this roundup of some of our favorite artists, makers, and creators using DIY Scout Books! You can take a look at all of our DIY packs on our shop here. This was only a handful of our favorites–we have so many incredible customers–so be sure to follow us on Instagram and Twitter to see more of the work we share there!