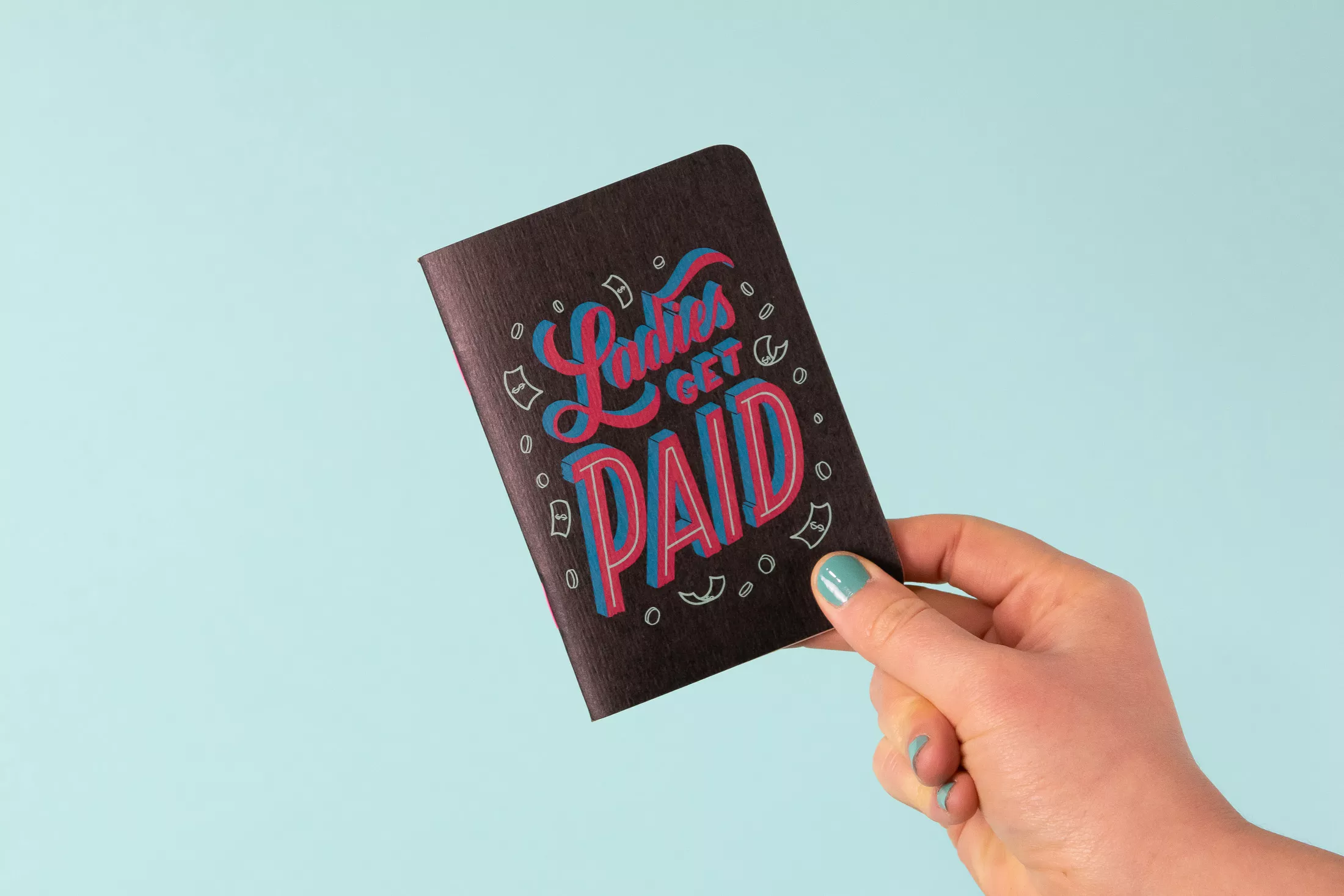 Ladies Get Paid is a women's equal pay advocacy group founded by Claire Wasserman and Ashley Louise. Headquartered in NYC, and now with chapters across the country, Ladies Get Paid has become an incredible network of women focused on closing the wage gap. We're inspired by their tenacity and proud to be a part of their mission. We worked with them to publish their Workplace Bill of Rights book, and most recently their own branded notebook for use at their events. To learn more about their books, we asked Ashley Louise, a co-founder at Ladies Get Paid, a few questions about their work and this project, which features a gorgeous illustration by Lauren Hom.
What inspired you to start Ladies Get Paid?
While we've made tons of progress towards equality, it will still take an estimated 217 years to close the wage gap. We can't want that long, and that's why Ladies Get Paid was started.
While most folks know the wage gap exists, that 80¢ to the dollar figure we always read, most don't know that the wage gap is much wider when you break the stats down by race. Hispanic women make 55¢ to the dollar. Native women make 57¢ to the dollar. Black women make 63¢ to the dollar. We have an incredibly far way to go when it comes to creating a world where women are on equal financial footing to men, and that's what we're working towards.
Tell us a bit about the Get Money Get Paid event.
Get Money Get Paid is our big annual conference. Women flew in from all over the country to join us in Brooklyn for a day focusing on the advancement of women in the workplace. We brought together some of the best thought leaders, business leaders, coaches and generally incredible women both inspire and to give tactical advice on how to crush it in your career.
There's a lot of swag out there. Why did you choose to work with Scout Books?
We think that companies have a responsibility to make the world better, so we always be sure to work with folks who take this responsibility seriously. Scout Books shares this sentiment with Ladies Get Paid, so for us it was a no brainer.
How are your LGP notebooks shared?
It's important to us that women leave our programming or events equipped with as much knowledge as we can offer to help them succeed at work. To that end, they need somewhere to write all those notes down, to keep with them to remind them to ask for more.
What's next for LGP?
We're always working to provide as many resources, tools and services to women as we can to help them get equal in our workplaces. Keep an eye out for more opportunities to learn, grow, and meet the other women who will help you get ahead in your career.
Huge thanks to Ashley for taking the time to speak with us. Find more about Ladies Get Paid, including their free-to-join Slack channel, via their website.