S
c
o
u
t
B
o
o
k
s
P
r
e
s
e
n
t
s
P
r
o
f
i
l
e
s
i
n
a
w
e
s
o
m
e
n
e
s
s
!
M
e
m
b
e
r
s
o
f
t
h
e

L
G
B
T
Q
I
A
+
c
r
e
a
t
i
v
e
c
o
m
m
u
n
i
t
y
w
h
o
i
n
s
p
i
r
e
u
s
.
Y'all know Adam JK, don't you? If you haven't, you've probably seen his work on Tumblr. Or Instagram. Or Twitter. Basically, he's everywhere on the internet. All of Adam's work is rooted in honesty, humor, and acknowledgement that being a human is a tough gig. We're drawn to Adam's work because of how it makes really difficult subjects like love, depression, and creativity a lot more fun and a bit easier to cope with. For pride month Adam is donating 100% of his Things Are What You Make of Them royalties to the Tegan and Sara Foundation to support economic justice, health, and representation for LGBTQ girls and women.
During his time as a press operator at Scout Books, Ben Charbonneau created the first project that would pave the way for the Scout Books Equity Alliance called We the People are Powerful: A Visual Guide to Civic Engagement. Since then, Ben helped Oregon Representative Earl Blumenauer create an illustrated book out of his 2018 Food and Farm bill proposal. One of Ben's early projects was creating a Scout Book to thank friends, family, and members of the community that came together and helped him with his fundraiser that helped offset the expenses of undergoing gender confirming surgery. We continue to be inspired by the way Ben contributes his unique talents and enthusiasm towards making a positive impact.
Dawn Hancock is the founder and managing director of Chicago-based design agency Firebelly Design. Dawn has spent her time living and working by the motto "Good Design for Good Reason™." Named one of Fast Company's 11 Most Generous Designers, her scope of action has included mentoring designers, helping nonprofits access design services, and starting a 501c3 nonprofit to raise support for her local community. Whether they're partnering with local trans service centers or working with clients whose focus is in the LGBTQ community, Firebelly is a great example of using design and designers to promote positive social change.
We first spotted the work of Loveis Wise on the set of 3 Gratitude & Affirmation Journals she illustrated as part of a collaboration with the Setu Yoga Community. A dive into her website, Etsy shop, and Instagram feed shows an illustrator whose vibrant body of work celebrates the cosmic without losing sight of the importance of community. Earrings, zines, New Yorker covers, murals… based on what we've seen, we're pretty sure Loveis is unstoppable.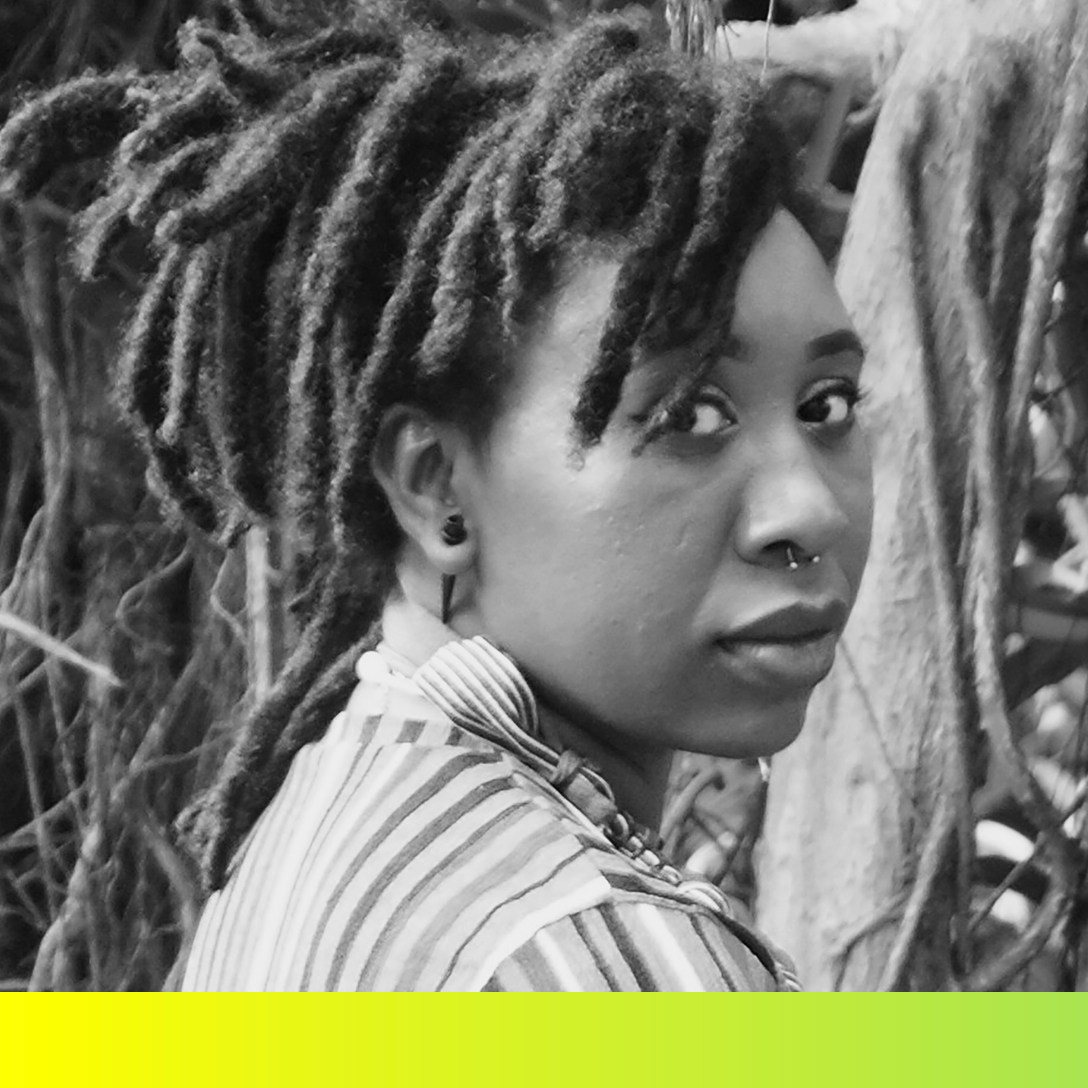 Rommy Torrico is a queer, trans, undocumented artivist born in Iquique, Chile, raised in Naples, Florida, and currently based out of NY. Alongside powerful stories from their own life, Torrico's art and design work consistently raises the voices that have too often been marginalized. Torrico is a designer with passion and intention, and their striking illustrative pieces support messages of hope and resistance for the trans community, the immigrant community, and many more.
Sarah Armstrong's Scout Book for Taking on the Old Boys Club is just one part of her multi-step plan to be as awesome as possible and give us the tools to do the same. Whether she's posting tips on professional practices or inspiring a roomful of women to be the architects of their own lives, Sarah infuses everything she does with an upbeat, can-do attitude. Sarah is a Creative Director and Producer at A Name Brand Co., a creative agency based in Southern California. She also founded Queer Traffic, a series of casual pop-up social events for LGBTQIA friends and allies. What we're saying is that clearly there is not enough space in this brief bio to contain the awesomeness that is Sarah, so just go check out her work at A Name Brand Co. and follow her on Instagram.