Swift is one of the premier creative agencies here in Portland. We recently worked with them to publish their Swiftology – a book that represents the collective beliefs of their business. The first on the list is a motto that permeates all of Swift's work, "It all starts with a great story." We wanted to know the story behind these books, so we sat down with Alicia McVey, CCO at Swift, to ask a few questions.
Can you tell us a bit about Swift and the Swiftology you share in the book?
Swiftology is a set of values, a philosophy we developed over time that represents how we work and what we believe. The sum of these beliefs makes us who we are. They inspire us, hold us accountable and guide our decisions. Several years ago, leadership and employees collaborated to come up with on a set of 15 Swiftologies that defined the Swift ethos. In 2017, we felt it was time to edit and reboot, to really get sharp on our guiding principles. We arrived at the eight core beliefs shown on the inside cover of the notebook.
How are the books used? Why use Scout Books?
Each Swiftie (and new employee) receives a Swiftology Scout Book notebook. The cover design corresponds with eight flags we have hanging in our main entrance, and in addition to displaying the flags, we wanted each person to have something personal. The idea is the books serve as a reminder of the beliefs that make us who we are.
We loved working with Scout Books because they are local, make a great product, and we love supporting other Portland companies.
Each value has its own corresponding icon reflected on the cover. How did you come up with this idea and who designed them?
We wanted to visually incorporate our beliefs in a way that complemented our beautiful workspace to remind everyone of what we stand for. We were inspired by the building's history; it was a flag and awning manufacturer before we renovated it. Northwest Portland, and specifically Slabtown, is an important part of heritage as we've always been located in the neighborhood and took our name from the Vaux Swifts that nest at Chapman school every fall—so it was a nice way to acknowledge the history of this area.
We loved the idea of creating flags that would be displayed at the main entrance of Swift. The designs serve as a "code" for those in the know, so as you walk into our space you see a representation of our values and beliefs in a similar way to our mural  "THIS IS NOT A WALL" at the side entrance to Swift.
It was important that the designs worked individually as well as collectively.
Swift co-founder and Chief Creative Officer Alicia McVey designed the flags.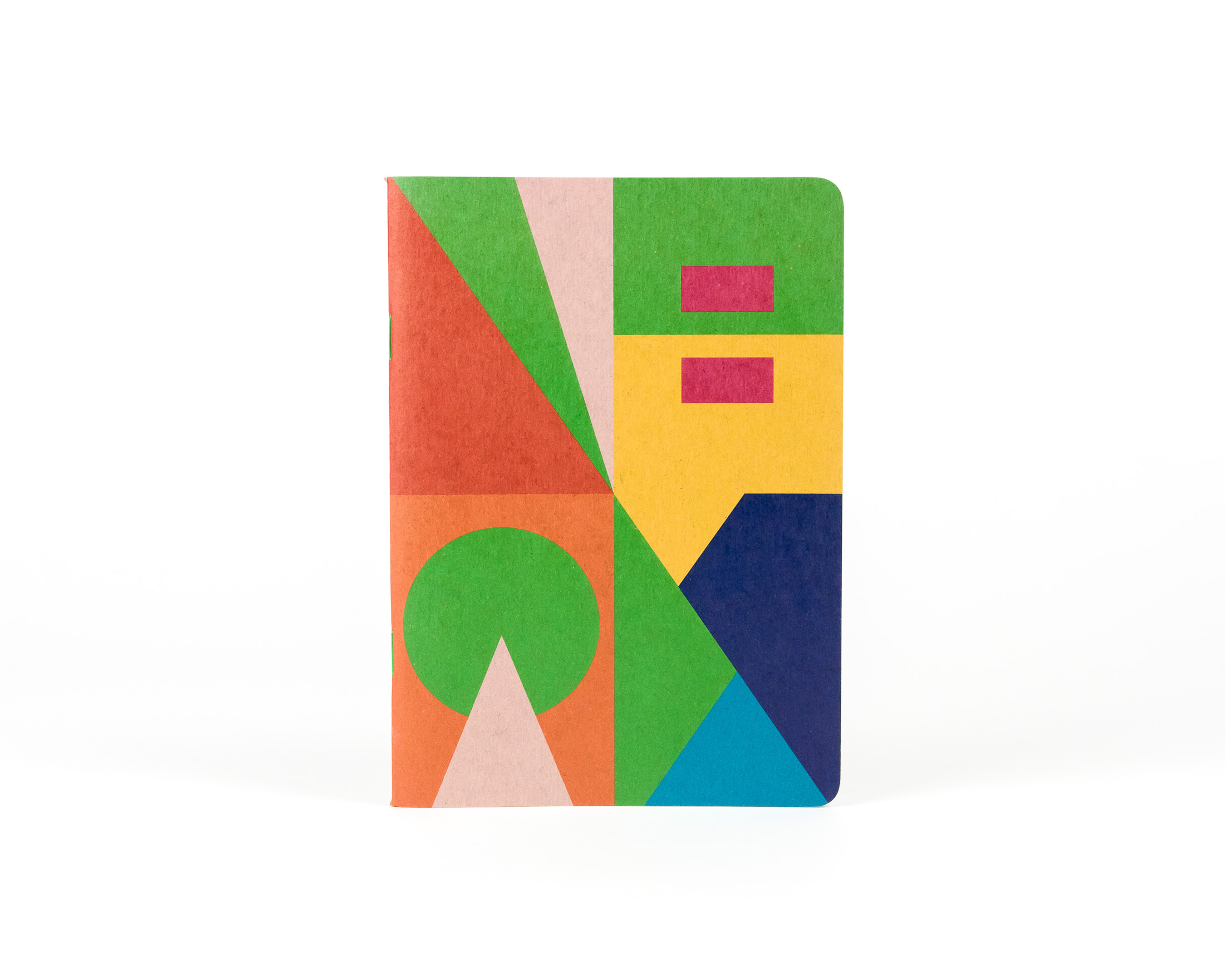 Was there a methodology for choosing these specific colors to go with each other for this project?
Yes, we wanted to incorporate the key colors that were chosen when designing our space. Cobalt blue, hot pink (inspired from our neon heart that used to be in our former office, which now hangs on an interior wall), and light pink were our must-have colors. Then we added colors that would complement—bold colors for a bold statement!
Thanks to Alicia McVey and Christina Melander for taking the time to share the story of these books! You can find more about Swift via their website.