In celebration of dark autumn nights, we've combined our Black cover option with metallic Gold, Silver, or Copper ink to help bring your bright ideas to light. These pocket notebooks are a stellar way to add sparkle to your next project, and in this post, we've collected some of our favorite examples of client work. Dare to dazzle!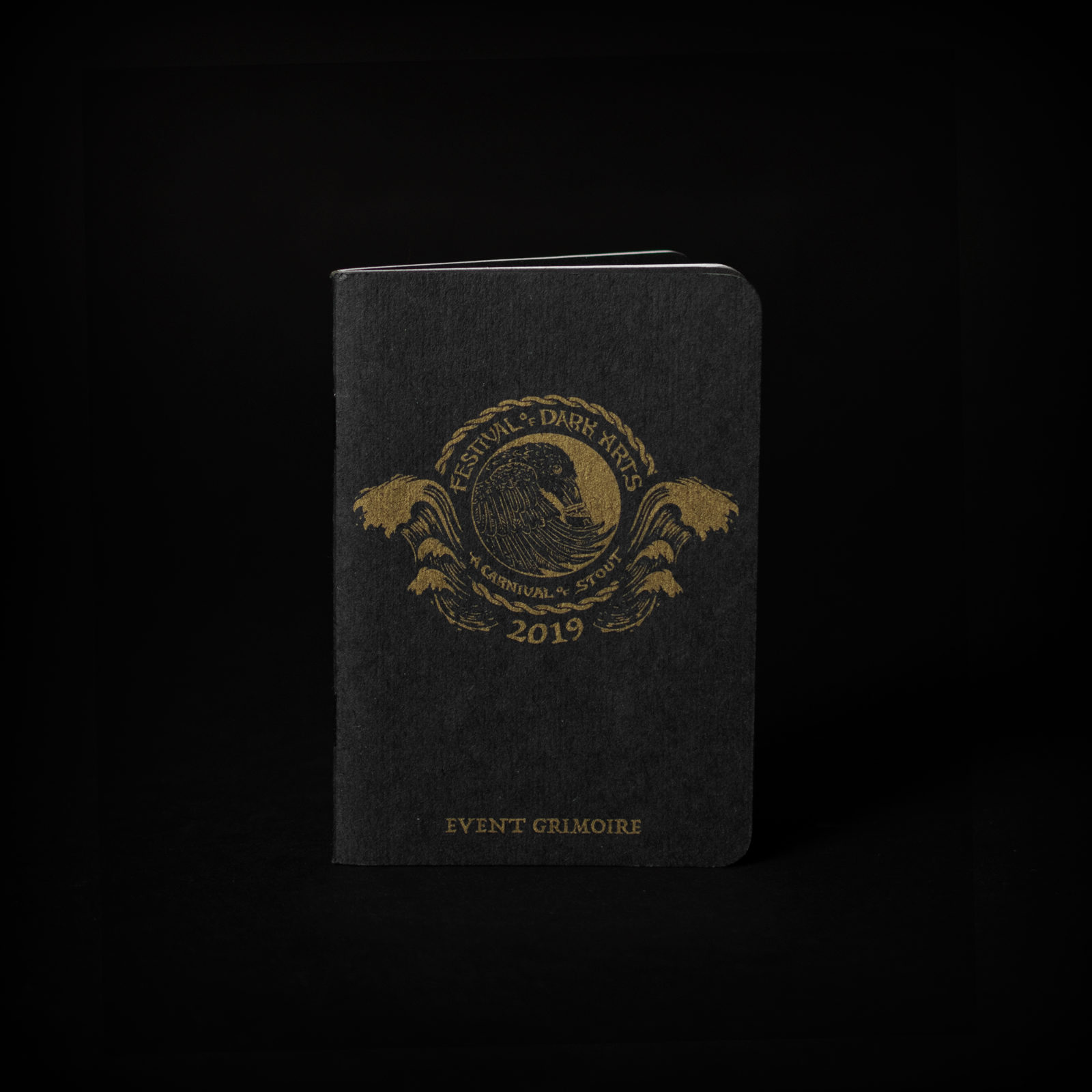 Fort George Brewery
Fort George brings in visitors year-round, but in February there's a special draw: The Festival of the Dark Arts. This one-day beer festival is a celebration of stouts and features rare beers from many breweries. The guides they designed are definitely a keepsake – they feature black and gold ink on the cover, and the custom pages serve as a map, program and place for notes. The branding was designed by Sally Lackaff.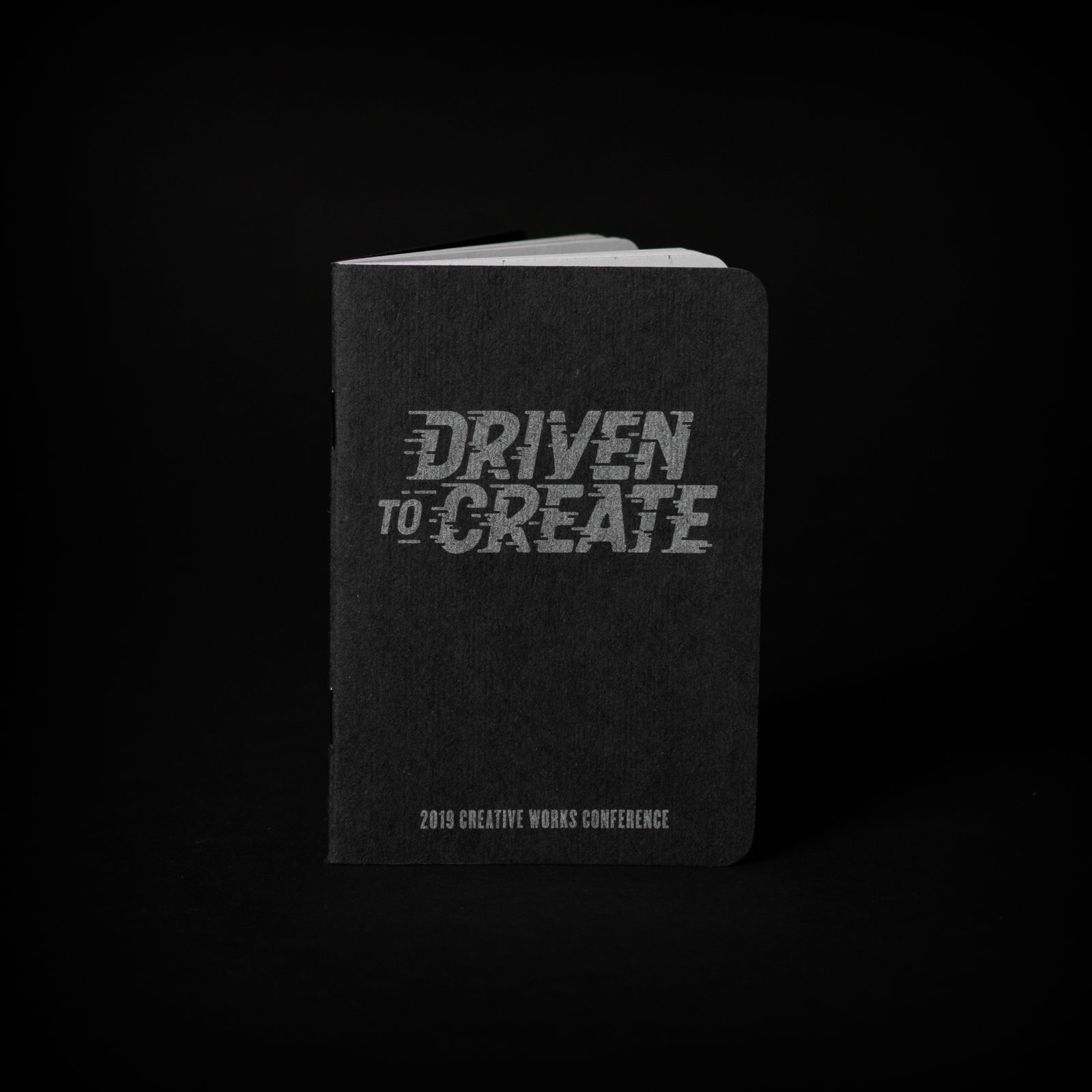 2019 Creative Works Conference
Josh Horton, the founder and CEO of Creative Works, describes this conference as "three days designed to connect, inspire, and empower a driven creative community." On the cover, silver ink gives a slight shimmer to Portland-based Lincoln Design Co.'s dynamic "Driven to Create" type treatment. The custom pages provide all the details that attendees might need: lineup and bios, schedule, sponsorship information, and a map to local places of interest.
Wake Forest University
Featuring their historic Wait Chapel interwoven with a floral motif and meaningful text, Wake Forest uses the school colors of black and gold to full effect on their custom Scout Book. A great example of how simple line work can pop with metallic ink, and a perfect way for an institution of higher education to acknowledge their rich and storied past.
Good Luck
This promotional piece for Mark Caneso's digital type foundry and custom lettering website PSTL is the best of both worlds. The front cover showcases his GOOD LUCK type illustration, while the back cover has all the contact info that a potential client might need, along with a special promotional code.
Blaylock's Whiskey Bar
Blaylock's Whiskey Bar gives their Whiskey Road Passport a classic vintage twist with the sparkle of gold ink on their ornate logo. It's a great fit for the freshly-opened bar in Astoria, Oregon: with over 150 whiskeys to explore, patrons can work their way through each of the six categories featured in the book as well as the special section at the end for flights.
Stars! (They're Just Like Us)
Everyone at the shop immediately fell in love with this piece from Brad Montague and Montague Workshop: the charming silver drawings on the cover, the sweetly concerned star protagonists inside…we could go on and on! See that pop of yellow? That's the awesome use of spot colors on the custom pages.
Metallic Moth
This Scout Books sample piece is an example of detailed line art printed in our Scout Books Gold ink. We recommend at least 300 dpi for raster artwork, and in this case, a higher resolution scan of the original art helped ensure a detailed final piece.
Ready to take your Scout Book to the next level?