If you come across Puesto, you'll know it. From their delicious, colorful food to their impeccably designed website and books, it's clear every detail has been considered and perfected. Their mission when starting Puesto was to reinvent the taco, with stone-ground tortillas, sustainable meats and seafoods, slow cooked guisados, and salsas made from scratch. We'd say they're doing exactly that, just writing all those sentences made us hungry!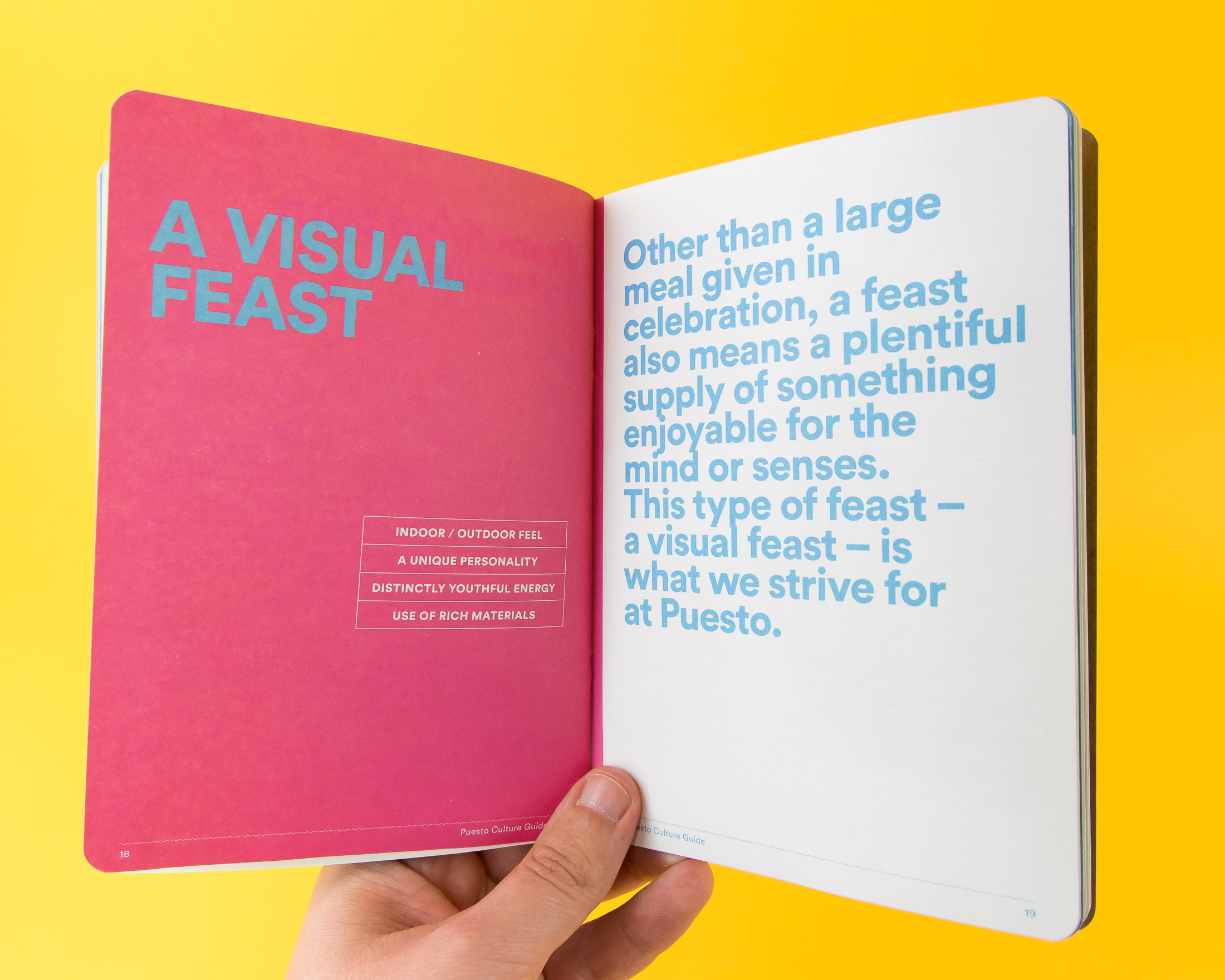 Puesto partnered with design agency Ripe to create two Mega Scout Books for employee orientations, one in Spanish and one in English. We asked Lucien Connor, general manager of Puesto, a few questions about making their orientation books.
How does Puesto use the Culture Guides?
Every current employee and new hire was given a copy at their orientation. The Culture Guide has been a great tool in introducing the team to what we are all about and reinforcing the values of the company for long-time employees.
How did you decide on Scout Books for the format in your Culture Guides? 
Scout Books offered the custom options that we were looking for and we received incredible customer service and communication we needed to make our project happen in the timeline we needed.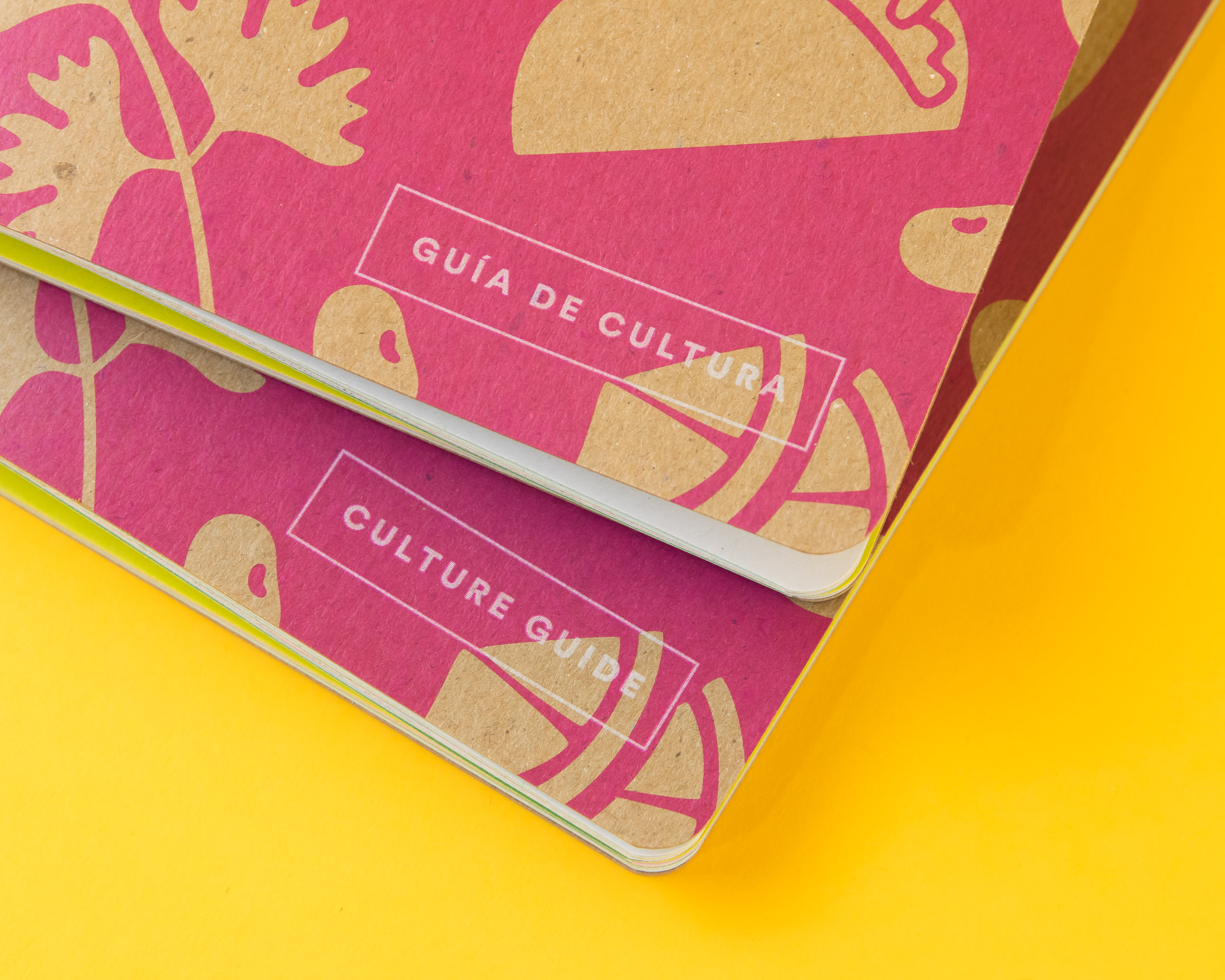 Was there anything especially fun or unique about creating/designing a physical book?
I'd say everything about our book is fun and unique, that is one of the basic tenants of our culture.
What's in your favorite taco?
My taco fancy changes on a whim, but you caught me on an Al Pastor day!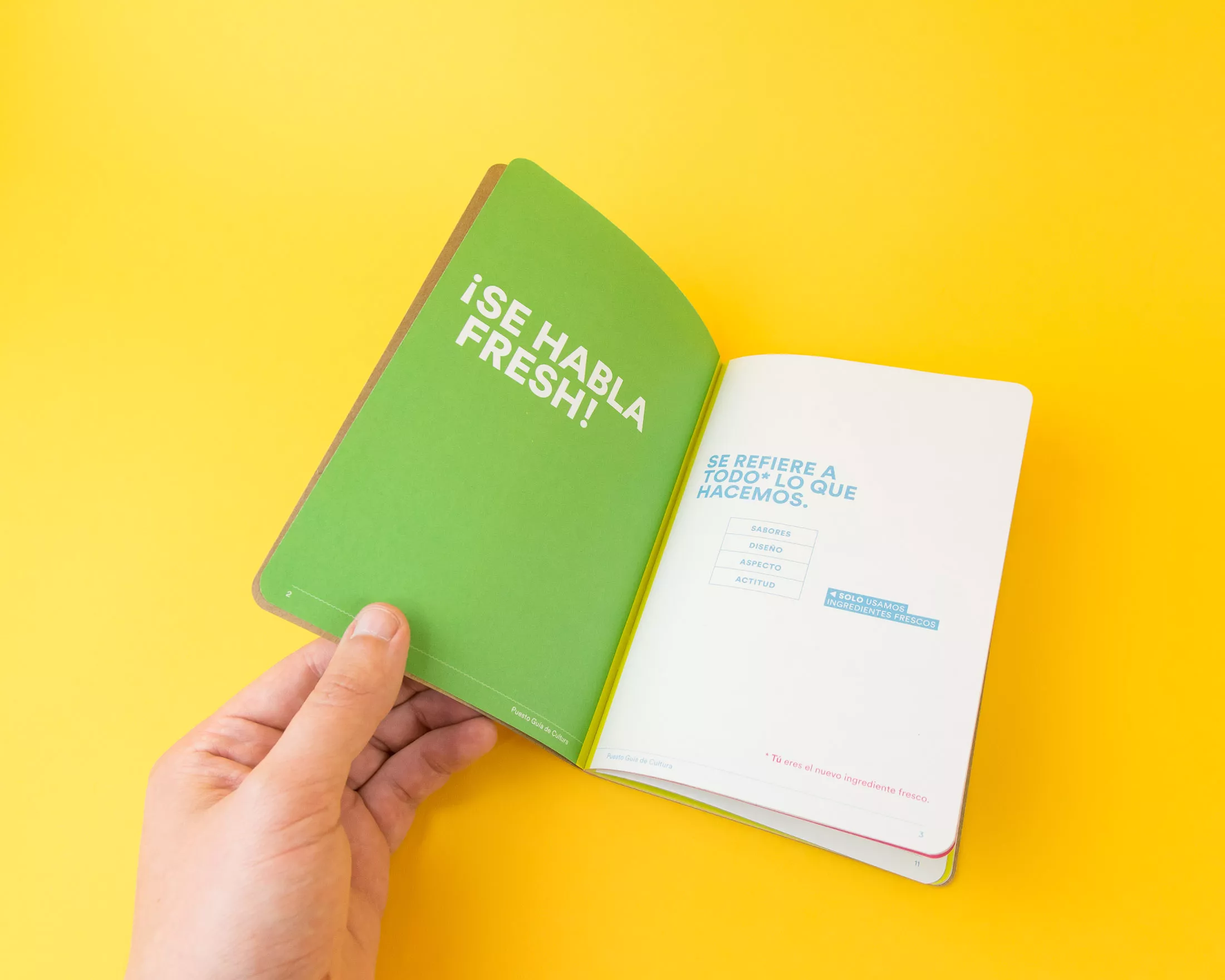 Clearly their strategy is working, Puesto has already expanded to three locations, and has two more opening in 2017, on top of all the accolades they've received. If you ask us, Portland could use some good taqueria's, fancy coming north, Puesto?
Thanks so much to Lucien Conner and all of Puesto for talking with us and letting us share the story of your beautiful books! You can find more about Puesto on their website.